Dungeon Drafters - Prototype
Comments
Log in with itch.io to leave a comment.
It is a combination of rpg with magic the gathering card game.
This is exactly what I was looking for! A deep, customizable, vibrant and just overall fun tactics game! And from a brazilian studio, no less. I tip my hat to you, good sirs, you have me sold.
Featuring Dungeon Drafters. Keep it up !
That was awesome! That was one of the best games I have played on itch.io! I love how the enemy design and spells play off of each other and comboing spells feels so badass. I think the core gameplay loop is already really strong, and I can hardly think of a way to improve it. Although I think the engage mechanic and the way in which you regain spells sort of encourages you to exit and reengage or just walk back in forth during combat to regain spells. Other than that I really just wanted more! I'm so excited for new updates. Good luck!
the trap and the transporter cards are real interesting when paired with everything :)
This is brilliant! The cards got my attention at first, as I was looking for something similar to Baten Kaitos. This may not be that, but it's pretty fun. A great blend of action and tactics, in my opinion.
I was able to get through this demo in around 50 minutes, although with 1 HP left. Being able to use cards outside of combat helped a lot with avoiding mob clusters (by zig zagging, dashing through and teleporting them away to make a path) and choosing my own battles.
I'm definitely looking forward to the future of Dungeon Drafters!
I wish I recorded the gameplay.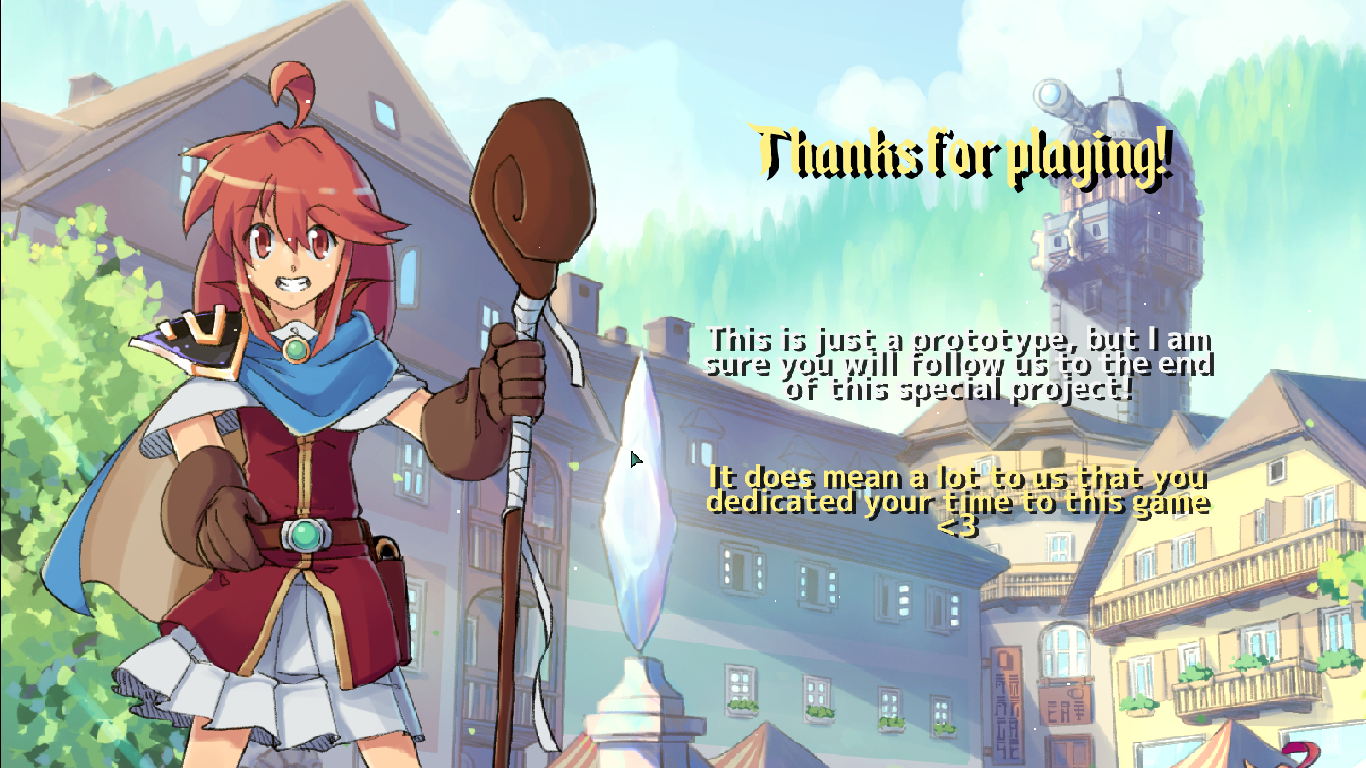 I'll check that out, thanks for the update!
This was really cool, and I hope it continues to go well! Couple things: the large groups of enemies were pretty dang hard, but maybe that's just my not being used to games where I can't just indiscriminately slaughter everything in the first dungeon. Also Floralize seems a bit glitchy- one time it got stuck until I alt-tabbed in and out of the window, and sometimes the animation just didn't quite go off right. Good work though!
I really enjoyed the game, but when I beat it the screen that came up would not close or anything. I had to ctrl+alt+del to get out of it. Other than that I was a little disappointed to have nothing to spend my gold on.