Dungeon Drafters - Prototype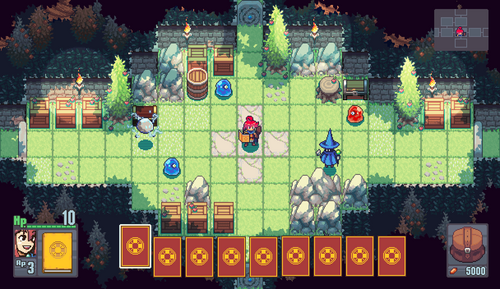 Hey folks, how are you doing!
It's been a while since you last heard from me, and I would like to give you a few words about Dungeon Drafters and report to you what is coming up next!
First, I would like to say thank you for every single comment and video made out there, we truly appreciate the early coverage of the game and will make sure that any help you give us will be impactful in the development of a better and meaningful game!
Unfortunately, no updates have been made to this prototype version on Itch since last time, but I hope to change that soon. As most of you know, our team is currently working on the Unity version of the game, and it seems to us that the reasons for a continuous update in this Game Maker version are weak.
I am planning a final patch for this version of Dungeon Drafters. This update should bring multi-language support, UI visual reboot, game consistency fixing and bug fixing. This should be out before GDC - which I will be attending.
If you guys want to see how the final version of the game is going, I highly encourage you to follow us on Twitter or join our community in Discord. And please, feel free to drop me a message!
Best,
Demo
Get Dungeon Drafters - Prototype
Comments
Log in with itch.io to leave a comment.
Can't wait to see what's next. I'm really happy to hear that new updates are coming.
Extremely happy to hear you guys are thinking of coming back to work on the game. I really enjoyed covering the game. I am a big rougelike fan and this game really fits with my taste so I have high hopes and exceptions once you guys start back working on the game once again. :)